The Latest From Our Blog.
Back! June 23, 2020…but wait! We are changing our online scheduling system from Mind Body to Jane; appointment online scheduling starts June 19. Once we have integrated the system into our website www.oneworldacupuncture.com, you will be the first to know.Due to the activities of Covid 19 and mandated by the Massachusetts Department of Health Services, […]
0 comments
News & Media Coverage.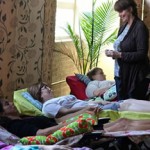 LSBA Business Spotlight: One World Acupuncture
(Leominster Champion 11/23/15)
A World of Relief (Leominster Champion 7/18/10)
Affordable, Accessible Acupuncture Business (The Landmark, 4/8/10)